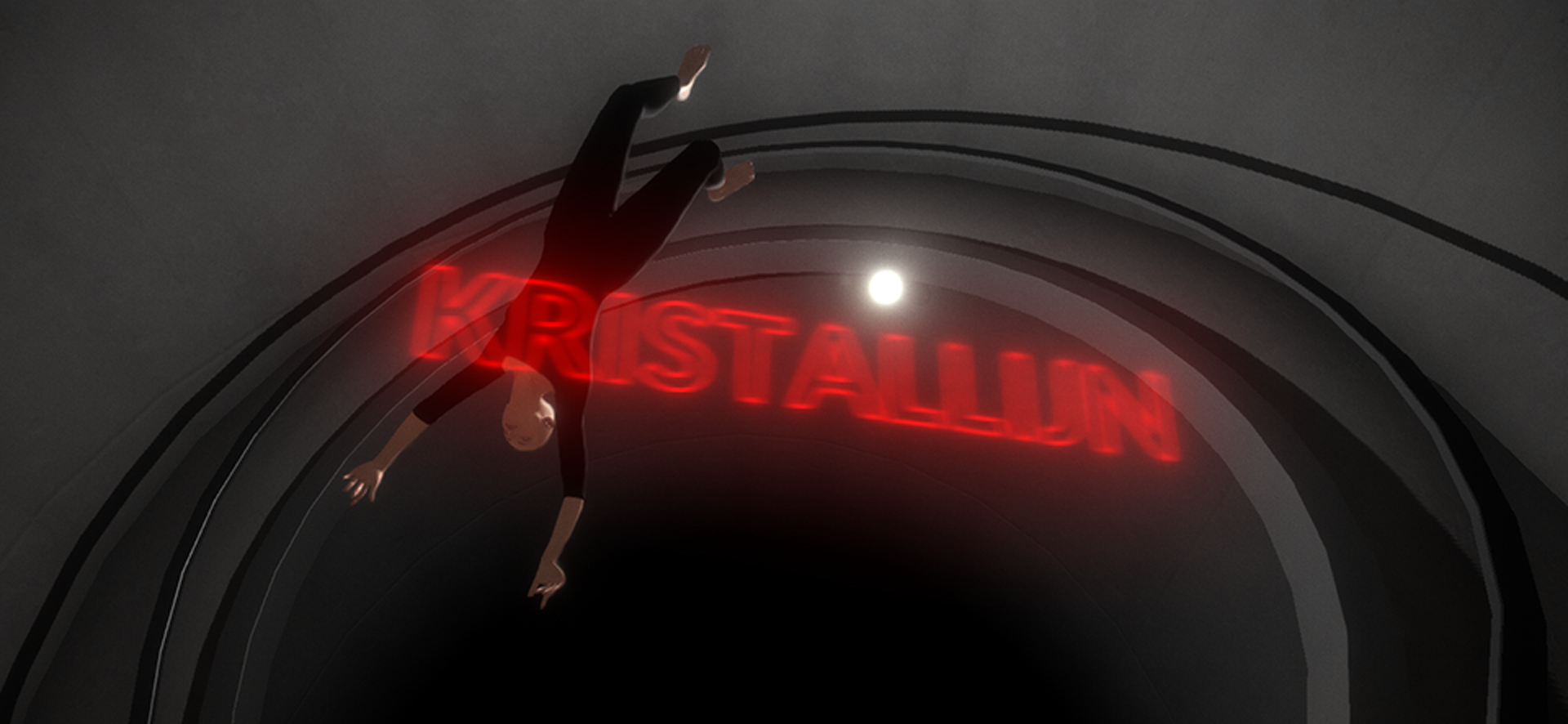 Info
Genre:
Short existential ambient game.

Description:
Kristallijn is a short first-person ambient game experimenting around the strobe effect.
It's an experience about motion without motion, where the interval between two flashes becomes an unresolved space, questioning the continuity of our perceptions and our existences.

Details:
In Kristallijn, the player controls a spectator without a body evolving in an industrial environment. In this space reminiscent of a free party, she encounters a dancer who does not seem to pay any attention to her, yet shows a strange presence.
The project started in june 2019 from a simple question : given two flashes of lights, what happens in between?
It plays on the strobe effects, time dilation, subtle space modifications and a deep atmosphere to create anticipation and suspense in a fifteen minutes audio visual experience.

Developer Bio:
Gaël Bourhis is a french artist and independent game developer. His work revolves around virtual spaces and architecture.
He's part of Le Chant du cygne collective and works on both solo and collaborative projects.

---
Credits
Gaël Bourhis : Design, Art, Code and additional Sound Design

Romain Enselme: Music and Sound design

---
Nominations & Awards
---
Exhibitions & Showcases
Cookie Party 2019, Paris (FR)

Indiecade Show & Tell 2019, Paris (FR)

---
Videos
Teaser Trailer:
---
Screenshots
Download all gifs & screenshots as .zip
---
Social
Contact: contact@gaelbourhis.com
Website: www.gaelbourhis.com
Twitter: @gaelBourhis
Instagram: gaelbourhis
---